THA is the leading Tarp Hire supplier in New South Wales, Australia. We offer various different types of tarps at discounted prices that you won't find anywhere. 
| | |
| --- | --- |
| Size | Price/wk |
| 9m x 12m | $140.91 |
| 7m x 11m | $119 |
| 6m x 9m | $90.02 |
| 7m x 7m | $90.02 |
* Price do not include GST.
* Delivery $36 per trip + GST (Metro Area)
* Country Area $100 per trip + GST
Which areas do you deliver to ?
We provide Australia wide service including regional areas . With regional areas delivery may be up to 2 days so please allow for this in your schedule.
Do you install tarpaulins ?
No we do not install due to work safe insurances and labour force. We supply mainly to trades – carpenters, builders and roofers who install tarps. If you need installation it is best you line up a trade service to do this .
How heavy are the tarps ?
The tarps are made out of Heavy Duty PVC and weigh as follows
7m x 7m –  30 kg
6m x 9m –  30 kg
7m x 11m – 50 kg
9m x 12m – 80 kg
It is the same material as you see truck curtains on the side of trucks. It is a plastic vinyl and appears rubbery fabric, it has replaced canvas as preferred material for tarpaulins .
Are tarps suitable for parties ?
Unfortunately as they are quite heavy they cannot be used in an open area with no supports . If you require a tarp for a function it is best to contact a Party Hire company or purchase a lighter weight poly tarp.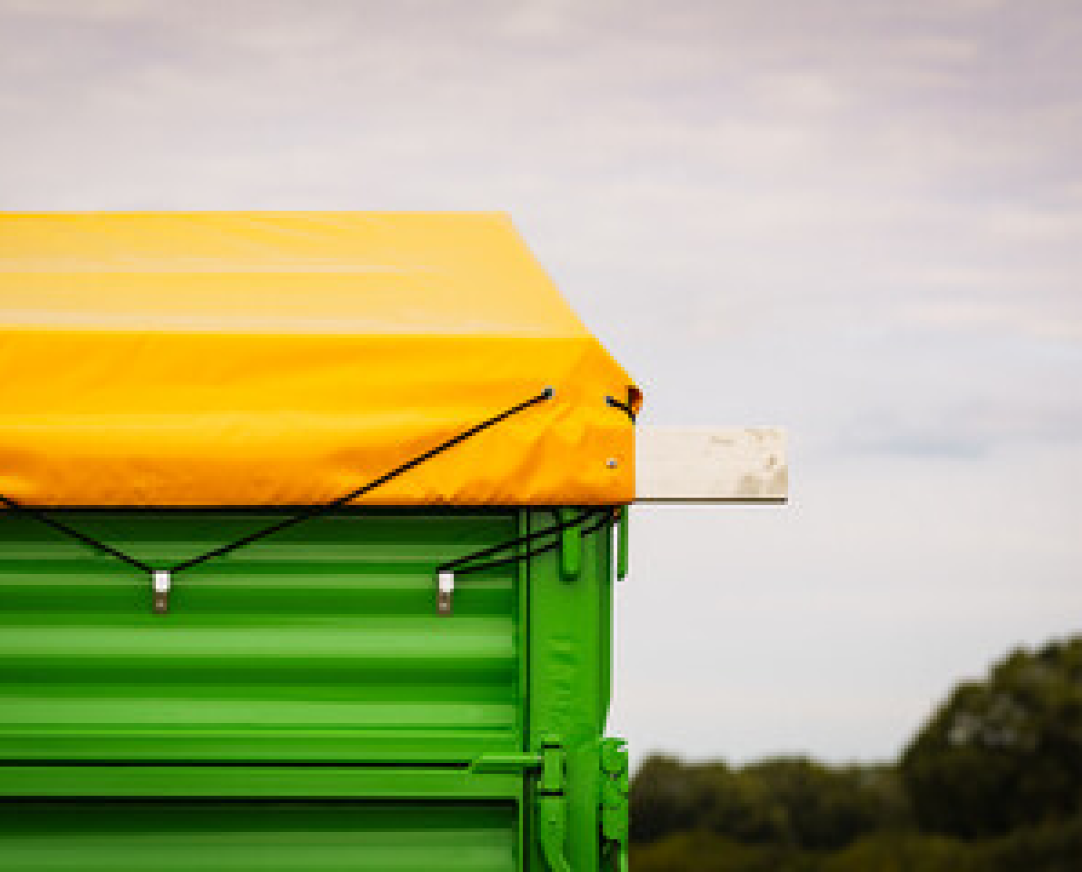 NSW
Tarps for Hire | Prices
THA provides various kinds of tarp for Construction, HomeOwner, Builder and to everyone who needs it immediately and with excellent customer service. We offer same-day delivery known for the quality tarp in Australia.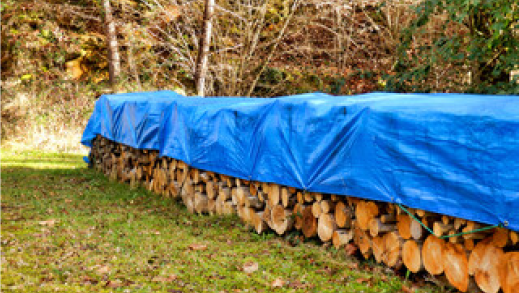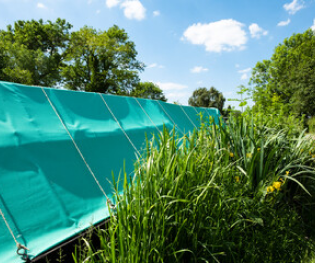 Water Resistance
Our Polyethylene (poly) and vinly tarps are naturally 100% waterproof. Canvas tarps that are treated are water resistant. Our tarp is the perfect tool to protect your valuables during construction or home improvement projects.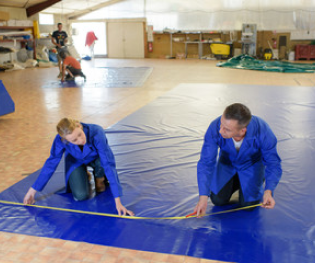 UV Protection
Protect anything under the Australian sun specially from the harmful effects of UV light. Our tarps are UV treated to resist the damaging effect of UV rays.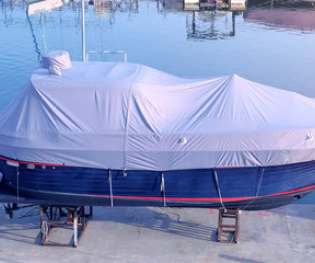 Weatherproof
Severe weather is nothing new in Australia, protecting your home and other valuables is a priority. Tarp Hire Australia is the top provider of strong and reliable PVC tarps that shield your assets from the disheartening effects of different weather elements.
At Australia's most populous state, it's increasingly rapid economic and social transformation means projected tarpaulin usage for various applications are in demand and Tarp Hire Australia is here to assist you with our competitive rates that you'll love.
Australia has seen New South Wales undergone an increasingly rapid economic and social transformation. New establishments and other industries are steadily sprouting and replacing the old one, here we at Tarp Hire Australia can be your reliable source of tarpaulins to protect assets during construction from start to finish. New South Wales' largest export is Coal and related products. Tarps are often used to cover such products during processing to protect from the element. Port Kembla in New South Wales is notable for its steelworks industry, with many ships utilizing the port. Industries like Port Kembla can utilize our tarps to be used as covering.
Our tarps include grommets, ropes, special coatings and other accessories. Grommets are plastic or metal eyelets that will help secure tarpaulins. Ropes are used in tarpaulin borders to provide extra strength and resistance to tear. Coatings may include flame-retardant solutions that provide extra layer of protection.
Check out our most affordable rates for New South Wales and let's talk your tarp needs.
In New South Wales, we serve Sydney and all its suburb locations. Check out our Sydney Tarp hire rates Now!!
Priding ourselves with quality tarps and
excellent customer service, Tarp Hire
Australia is the largest company of its
kind offering various types of tarps for
construction sites, builders and industry
in need of Tarps for various applications.




Immediate Order Confirmation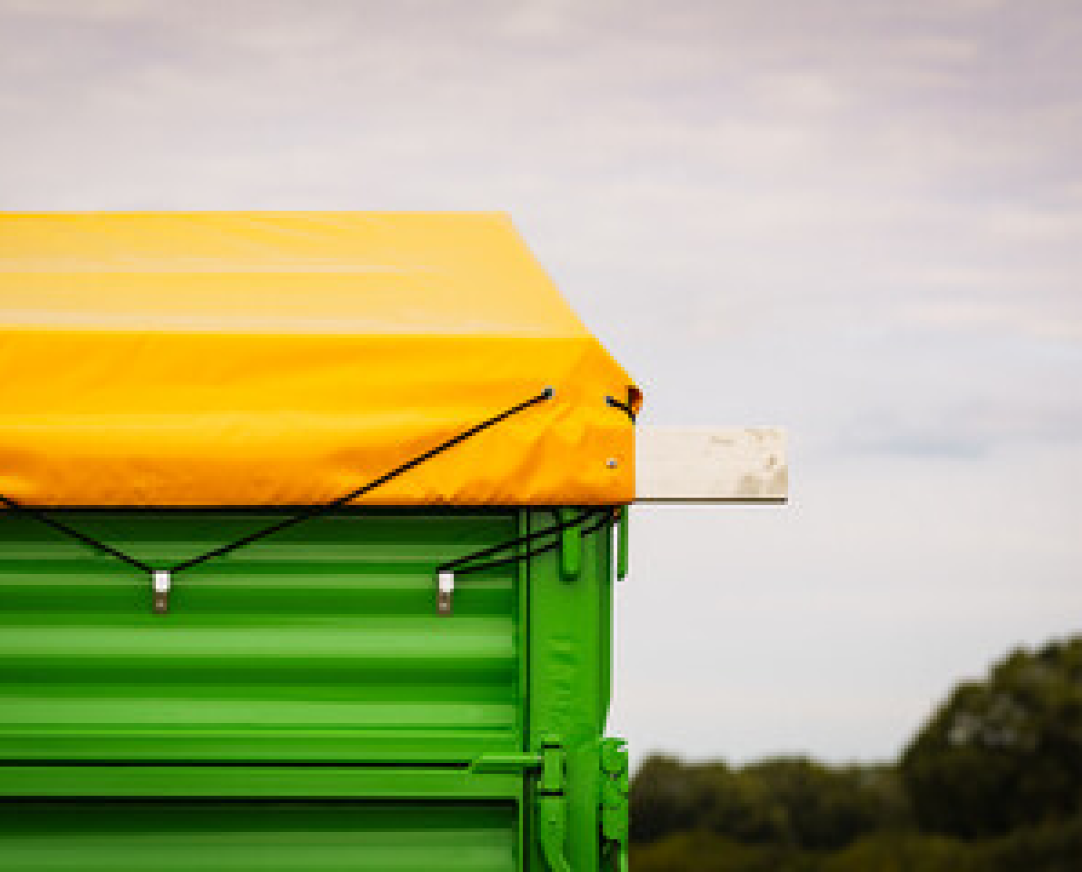 "Best in Australia"
We had a commercial re-roofing job that require a large number of tarps. Tarp Hire Australia easily covered this and at a great price


"Best in Australia"
Fantastic tarps, great fast service – will definitely use again

"Great Service"
Thank you for the great service guys! During those last crazy storms we had here in Melbourne, we had a tree go through our roof & leave a great big 'old hole in the ceiling.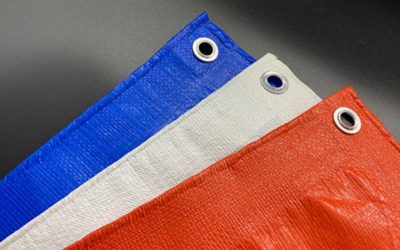 The demand and need for the tarp have significantly increased. People around the world are making use of it to keep the site protected and for various other reasons. However, you must understand that various features and materials are used to manufacture the tarp....
Tarp Hire Australia
Redwood Drv.
Notting Hill,
Victoria, 3168
Tarp Hire Australia
Suite 1A, Level 2 802
Pacific Highway,
Gordon, NSW, 2072
Copyright ©️ 2023 Tarp Hire Australia | All right reserved